GrowthCap named Thoma Bravo Partner Hudson Smith as one of the Top Software Investors of 2023. The list considers capital allocation, investment judgement, and business expansion capabilities, as well as investors who operate with high integrity and are consistent in their care of their teams, portfolio companies, other key stakeholders as well as the broader communities they impact.
Read the article and complete list of winners on the GrowthCap website here.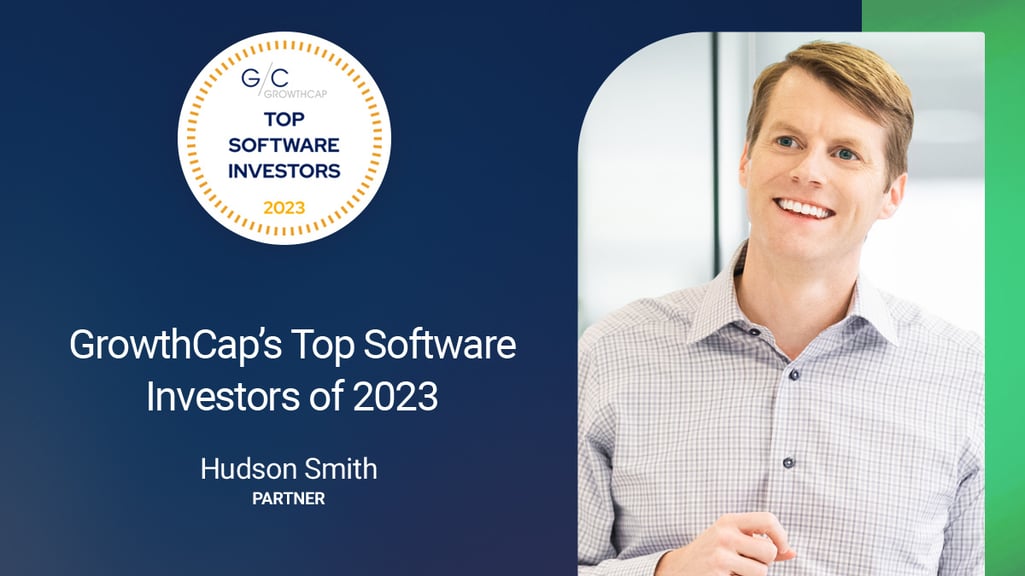 * This ranking is the opinion of the party conferring the ranking and not of Thoma Bravo. GrowthCap issued the Top Software Investors of 2023 ranking on October 25, 2023. The ranking is based on the time period of September 2022- September 2023. Thoma Bravo paid a fee to promote this award. There can be no assurance that other providers or surveys would reach the same conclusion as the foregoing.