Thoma Bravo has won the Best Overall Fundraising: Growth Category in the 2023 Private Equity Wire US Awards*.
Read the article and complete list of winners on the Private Equity Wire website
here
.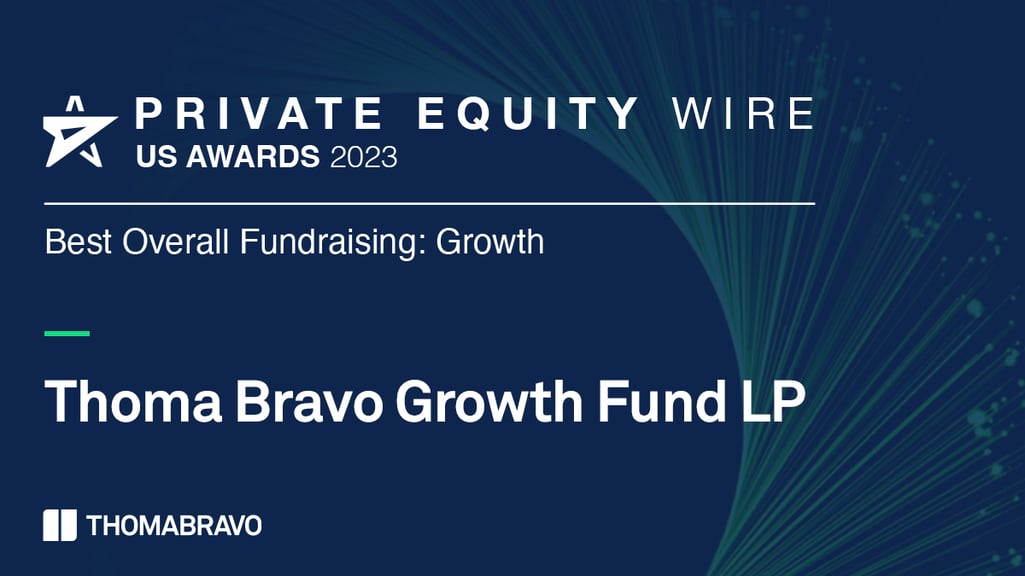 * This ranking is the opinion of the party conferring the award and not of Thoma Bravo. Private Equity Wire issued the Best Overall Fundraising – Growth award on October 25, 2023. The ranking is based on the time period of May 31, 2022 – May 31, 2023. Thoma Bravo paid a fee to promote this award. There can be no assurance that other providers or surveys would reach the same conclusion as the foregoing.