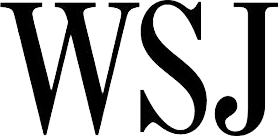 By Joice Alves
Feb. 11, 2019 7:00 a.m. ET --
Technology buyout firm Thoma Bravo has outperformed for the second year in a row, making more money for its investors than any other private-equity firm in Europe and the U.S. in 2018, according to an annual ranking conducted by French business school HEC Paris and consulting firm Peracs GmbH.
With an overall performance score of 2.28, Thoma Bravo scored the top spot in the 2018 ranking, according to the latest HEC-Dow-Jones Private Equity Performance Ranking. Even though the U.S.-based firm retains the podium, its overall performance score is nearly half its 2017 score of 4.14.
The HEC and Peracs study analyzed the performance of firms' vintage buyout funds raised between 2005 and 2014, based on criteria such as the amount of cash firms have generated and the return multiples of their ongoing investments in 2018. The rank comprised 134 private-equity firms that had raised at least $2.5 billion for two buyout funds or more investing in the U.S., Europe or globally in 10 years. The study used performance data provided by Preqin Ltd. and the firms to HEC.
Dutch firm Waterland Private Equity Investments, which ranked first in 2016, and U.S. private-equity giant Clayton Dubilier & Rice took second and third place, respectively, with scores of 1.98 and 1.68.
Tech funds
Technology funds have proved very popular among investors. Preqin said in a report that, as of November, there were 1,079 tech buyouts globally. The number of deals has been on the rise since 2009, according to the report.
Institutional investor Aberdeen Standard Investments, which also has a direct strategy and was formed when Aberdeen Asset Management PLC merged with Standard Life PLC in an £11 billion deal in 2017, is backing sector-focused funds, according to Aberdeen investment director Alan Gauld, as a specialist can typically have more in-depth knowledge of target subsectors and companies.
"Technology-focused funds have had a great run in recent years, especially those focused on software," he said adding that Aberdeen expects this growth path to continue.
Niche
Firms with specialized niche strategies like Thoma Bravo have performed particularly well, but there are not many common characteristics among the top 20 firms in the ranking, which could explain why those firms outperformed peers, said Oliver Gottschalg, head of research at Peracs and a professor at HEC. "There isn't a recipe that works for all," Mr. Gottschalg said.
Indeed, the two best performers are very different from each other. Founded in 1980 in Chicago, Thoma Bravo closed its largest flagship fund at $12.6 billion in January. The firm specializes in buy-and-build strategies in companies with earnings before interest, tax, depreciation and amortization above $50 million in the technology and software space, according to its website.
Waterland, which ranked second, typically targets buy-and-build investments in the lower midmarket in sectors that are growing quickly due to big shifts in business or consumer behavior. The firm is investing its €2 billion flagship fund raised in 2017.
For investors, cherry picking a fund against its peers is a complex process, where past performance is only one factor. Mr. Gottschalg said the tricky aspect of the ranking is that it gives no indication about how the firms will perform in the future.
Other important elements for investors include culture, team quality, deal sourcing, value-creation capabilities and standards of environmental, social and corporate governance, according to Mr. Gauld.
"It is often a conundrum whether a firm that has created top-quartile returns in the past can persistently do so in the future," he said.
Some of the aspects Aberdeen seeks to understand before deciding to commit capital are whether the firm could manage a potential team succession, fund size increases, competition, or if the key deal makers are still motivated, Mr. Gauld said. "It's hard to get up for the 5 a.m. run when you are sleeping in silk pajamas," he said.
Another investor, Matt Hansford, head of U.K. fund finance at investment bank Investec, said limited partners are becoming increasingly sensitive to management fees private-equity funds charge. In this case, some large funds could be in the position to offer better conditions. "Some very large managers are able to offer tailored solutions with different fee and carry options, but this isn't easy for midmarket managers with less scale," Mr. Hansford said.
A number of large-cap investors such as Hellman & Friedman or Advent International ranked high in Mr. Gottschalg's studies as investors show appetite for both small and large vehicles.
"For the past decade or so, the general feeling has been that midmarket funds, especially smaller ones, were outperforming large-cap funds, but that differential has narrowed in recent years," Janet Brooks, managing director at placement agent Monument Group said.
Aberdeen has taken the view that the lower midmarket offers more opportunity to create top returns.
Large-cap firms have been written off many times but returns postcrisis have been strong, Aberdeen's Mr. Gauld said. "We will truly see if people have learned their lessons from the global financial crisis when the cycle turns," he said.
Full story available on WSJ (paywall).