MarketWatch named Thoma Bravo Founder and Managing Partner Orlando Bravo as one of the MarketWatch 50. The MarketWatch 50 is a definitive list of the people whose actions and opinions impact markets - moving stock prices, influencing strategies of market participants, and determining how markets function - and made a difference in 2023.
See the complete list of winners on the MarketWatch website here.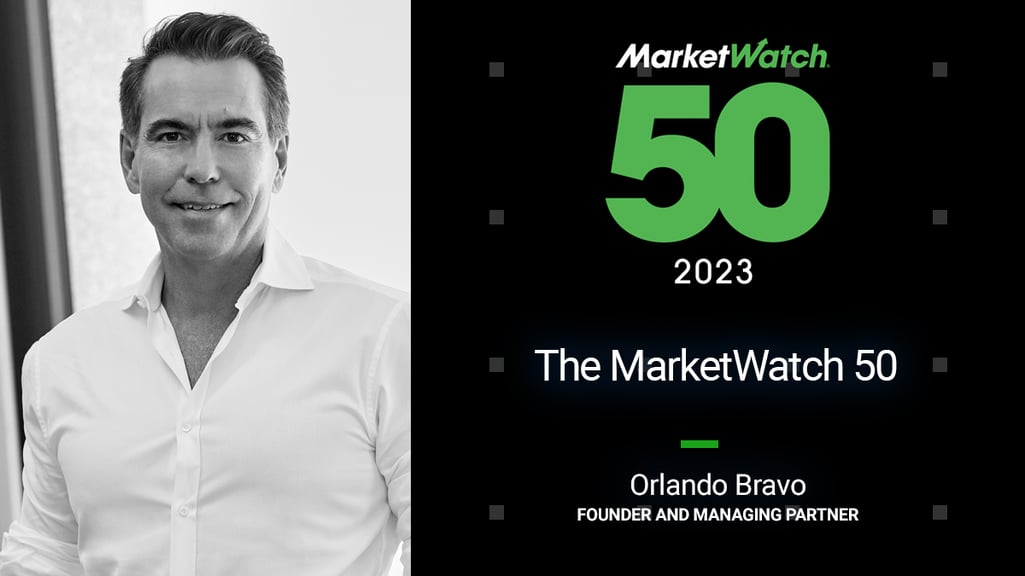 This ranking is the opinion of the party conferring the ranking and not of Thoma Bravo. MarketWatch issued the MarketWatch 50 ranking on October 31, 2023. The ranking is based on the time period of the year-to-date. There can be no assurance that other providers or surveys would reach the same conclusion as the foregoing.