HITEC named Thoma Bravo Founder & Managing Partner Orlando Bravo to the HITEC 100, which features the 100 most influential Hispanic technology leaders.
Read the press release and complete list of winners here.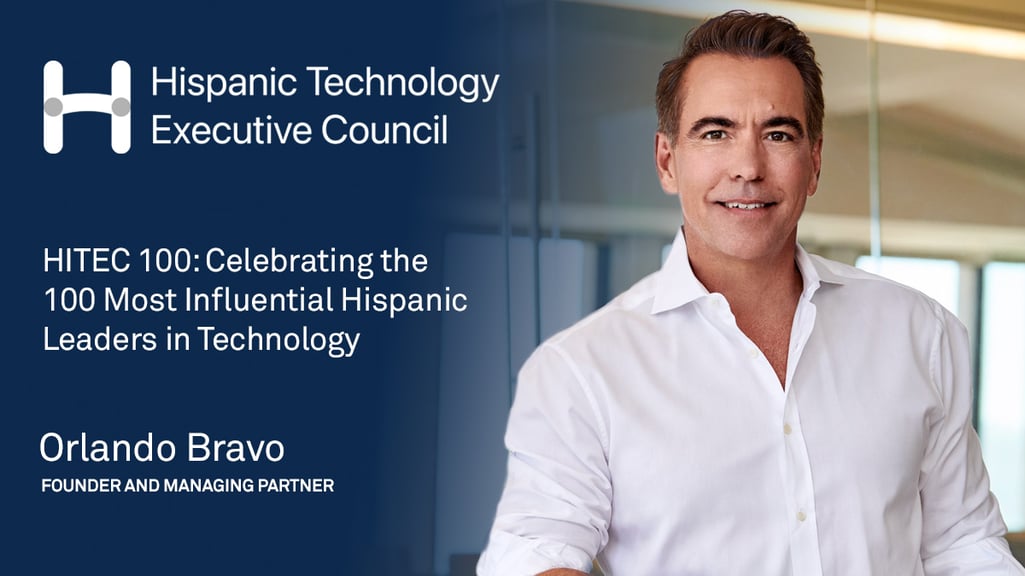 * This award is the opinion of the party conferring the award and not of Thoma Bravo. The 2024 HITEC 100, issued by the Hispanic Technology Executive Council on 8/16/2023, was based on consideration for the awardee's accomplishments over the course of their lifetime. There can be no assurance that other providers or surveys would reach the same conclusion as the foregoing.