Thoma Bravo has won the Best Overall Fundraising: Buyout Category in the 2022 Private Equity Wire US Awards*, which are compiled in conjunction with Bloomberg.
Read the article and complete list of winners on the Private Equity Wire website
here
.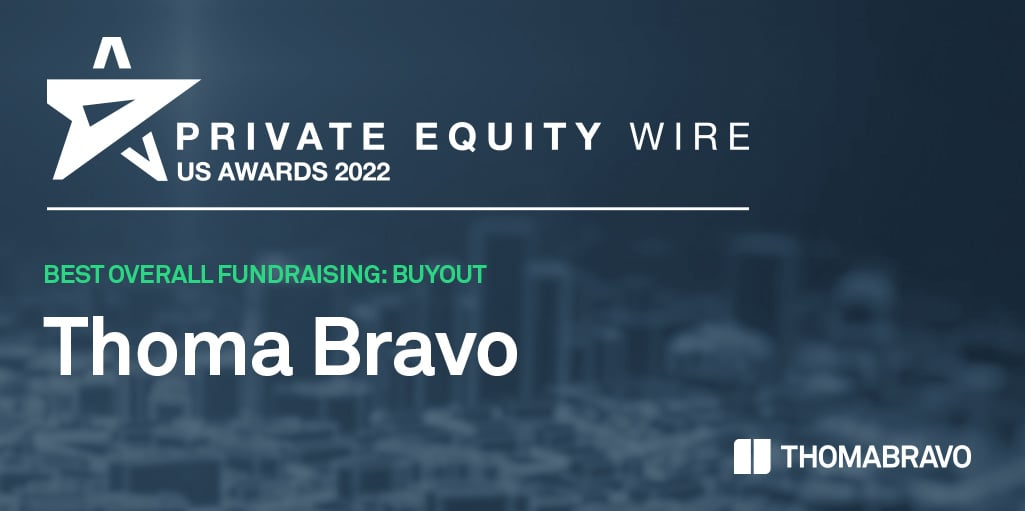 * The award referenced herein is the opinion of the party conferring the award and not of Thoma Bravo. Private Equity Wire issued the fundraising award. The time period upon which the award was based was May 31, 2021 through May 31, 2022. The award was given on October 26, 2022. Thoma Bravo paid a marketing package fee in connection with the award. In general, the receipt of compensation influences, and is likely to present a potential material conflict of interest, relating to any granted award. There can be no assurance that other providers or surveys would reach the same conclusion as the foregoing.