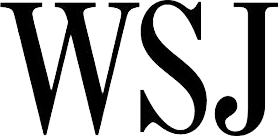 The tech-focused firm has come first in a new set of rankings looking at crisis-era investments
"Software is the magic thing whose importance only goes up over time," Bill Gates once famously said.
His words were an omen for the private-equity industry: as software-focused strategies are reaping the rewards of seeds planted in the boom-era days of speculation, they reverberate through the asset class.
The latest independent global analysis of private-equity firms' performance shows that, for the second time in three years, a software specialist has outperformed against the asset class.
Stormed to the Top
Software-focused private-equity and growth capital firm Thoma Bravo has stormed to the top of the annual global performance ranking compiled by analytics firm Peracs, in the first time it has been included in the list to date. The U.S.-based firm had an overall performance score of 4.14, based on an analysis of absolute and relative returns over the past decade, nearly double (72%) that of last year's top-ranking firm Waterland Private Equity Investments.
The study looked at funds' performance between 2004 and 2013, excluding more recent return data because it typically takes three years to generate a profit.
Software's ubiquity, together with the recurring revenue generated by software-as-a-service products and the growth of e-commerce and payment-processing technologies, have attracted investors to the industry. Last year a record-setting $13.6 billion was invested in the European tech sector, according to a report by venture-capital firm Atomico.
Global private-equity behemoths such as The Carlyle Group and Apax Partners have doubled down on software and other cutting-edge technologies. This month Apax Partners said it had secured $1 billion to invest in growth-stage technology, shortly after strengthening its technology bench so it could start investing its first digital fund.
Breathtaking Prices
The average price private-equity firms paid for software companies soared to a breathtaking 18.1 times earnings before interest, taxes, depreciation and amortization, nearly double the 10.2-times multiple firms paid for other companies, according to Bain & Co.'s 2017 report.
The strong record of firms like Thoma Bravo and Vista Equity Partners before it—which was top of the ranking two years earlier—show there is substance behind the froth, and could allay fears software valuations are overheating.
"It took some time for these firms to be mature enough for private equity," said Oliver Gottschalg, an associate professor at business school HEC Paris and head of research at private-equity analytics provider Peracs. He said it has taken time for software companies to mature, make profit and attract interest from risk-averse private-equity backers, since the dot-com boom of the early 2000s.
Thoma Bravo has made a string of rapid-fire exits in recent years and generated stellar returns throughout the global financial crisis. Its recent exits include the sale of Global Healthcare Exchange LLC, an automated trading platform for suppliers to the health-care industry, to Temasek for an undisclosed amount in July and its sale of software provider Mediware Information Systems to TPG Capital in February. Former Intel Corp. cybersecurity company McAfee LLC and security solutions provider DigiCert Inc. sit among a raft of its active investments, which include IT service providers, software makers and technology solutions platforms.
Shortly after the financial crisis took hold, Thoma Bravo earned four times its money through the sale of higher-education software business Datatel Inc. to Hellman & Friedman for $570 million in 2009. By that year, the Thoma Cressey Fund VII LP it closed in 2001 had made a healthy internal rate of return of 48%, the firm's managing partner Orlando Bravo said in an interview with The Wall Street Journal.
Crisis-era vintages have tested the mettle of firms. A defining feature of the latest top-performing firms is that their strategies are so diverse, which Professor Gottschalg attributes to the crisis, the most significant macroeconomic upheaval of the past 10 years.
Valuable Vintages
Like a fine wine whose crop is blighted by bad weather, vintages that do survive are extremely valuable, and those firms that weathered the crisis proved their resilience through distinct, niche strategies.
Peracs' analysis looked at performance data from 486 private-equity firms and 882 aggregate funds. Firms analyzed in the ranking typically had one fund before the crisis, one during, and one after, Professor Gottschalg said.
It examined a decade of funds between 2004 and 2013, which brought the peak crisis years of 2007 to 2009 squarely into view, and excluded those raised in the past three years as it takes that amount of time for acquisitions to make a profit.
Some private-equity firms with specialized niche strategies such as Thoma Bravo and Vista have been able to achieve exemplar operational improvements due to their focus on software, while firms such as Apollo's and Clayton Dubilier & Rice's recurring revenue from strong debt strategies carried them through the crisis, according to Professor Gottschalg.
"GPs with a value creation approach [were] better suited to weather the crisis," he said.
Last year's top-ranked firm, Waterland Private Equity Investments, came second in this year's ranking party thanks to its buy-and-build strategy, which allowed it to "grow during the crisis," he added.
Waterland was followed closely in the ranking by Hellman & Friedman, Platinum Equity and Vista Equity Partners, Clayton Dubilier & Rice, Advent International, GTCR, Abry Partners and Apollo Global Management.
Read on WSJ here.