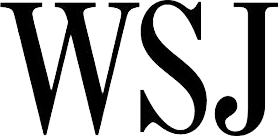 Thoma Bravo's war chest for smaller deals just got a lot bigger.
The private-equity firm raised $2.4 billion for a new fund targeting investments in midmarket software and technology-enabled services, amid an evolving landscape for investors in the sector.
The amount Thoma Bravo gathered for Thoma Bravo Discover Fund II is more than double the $1.07 billion the firm secured in 2016 for its debut vehicle in a series of funds focused on investments too small for its flagship strategy.
With the new fund, Thoma Bravo has a pile of fresh capital to invest in a space that is becoming increasingly expensive and competitive.
Since Thoma Bravo raised the first Discover fund, the investment landscape has changed, said A.J. Rohde, a partner at the firm. More European backers are seeking software investments in the U.S., and firms are raising larger funds focused on the space. Generalist investors in recent years also have launched technology vehicles focused on making smaller growth-stage or midmarket investments.
Thoma Bravo, with offices in Chicago and San Francisco, began fundraising for the new vehicle in the fall and held a first close in December. The firm hasn't yet made investments from the fund, Mr. Rohde said.
Thoma Bravo will invest in 10 to 12 midmarket companies through the vehicle and likely will make slightly larger investments than its predecessor, Mr. Rohde said. The first fund aimed to make equity investments of up to $150 million. Thoma Bravo so far has completed eight investments from that vehicle and expects to do one to two more deals before it is fully invested, Mr. Rohde said.
The firm is making its first exit from the inaugural Discover fund. Thoma Bravo is selling remote-access software company Bomgar Corp. to fellow technology investor Francisco Partners. Bomgar has been a Thoma Bravo portfolio company for slightly less than two years.
Other large firms that have set up technology funds with a focus on smaller deals include KKR & Co., which closed on $711 million for KKR Next Generation Technology Growth Fund LP in 2016; and Apax Partners, which last year secured $1 billion for its Apax Digital Fund.
Thoma Bravo's flagship pool, Thoma Bravo Fund XII, collected $7.6 billion in 2016. Since then, the firm has invested capital from the fund in deals such as a $1.6 billion acquisition of security and data-protection company Barracuda Networks Inc. in February.
Read on WSJ here (paywall).