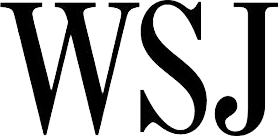 Thoma Bravo's purchase of Compuware Corp. is finally allowing Dynatrace LLC, the company's digital performance management unit, a chance at its spot in the sun, said John Van Siclen, the unit's chief executive.
Dynatrace, which Thoma Bravo hived off of Compuware late last year, recently announced that Keynote LLC, another digital performance software company that the tech buyout firm already owned, is merging into it, LBO Wire reported Wednesday.
Private equity firms often tout the advantages of being a privately held company over public market ownership, most notably an ability to take a longer term view on revenue growth. It is a perspective that Mr. Van Siclen says he can appreciate.
"I'm much happier being in a private equity portfolio than a public software company struggling to make money like some of our competitors," he said. "They're in the public spotlight having to hit their numbers, and it's not always an easy journey."
Although Dynatrace has seen its annual revenue rise rapidly thanks to a business world that focuses increasingly on online and mobile applications, the company struggled to gain executive buy-in from its former parent to build out its brand independently, according to Mr. Van Siclen.
"Thoma Bravo saw this diamond in the rough within Compuware," said Mr. Van Siclen. "[But] Compuware was hiding it and not able to do a lot with promoting it into the market at a hot time."
He added that Thoma Bravo's expertise in the software industry and financial stability already has benefited the company.
"Thoma Bravo specializes in software, and they understand keenly if a software company doesn't grow, then it isn't valuable," he said. "I've added over 20 new sales people around the world in the last four months, and I'm going to add 18 more in the next few months."
View this post at the Private Equity Beat blog here.