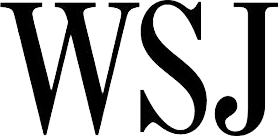 Although many private-equity firms are known for taking large companies such as Dell Inc. and Staples Inc. off the public markets, Thoma Bravo recently took the opposite approach with one of its portfolio companies.
In November, the technology-focused firm took identity-management software company SailPoint Technologies Holdings Inc. public in a stock offering that valued the company at more than $1 billion on the first day of trading, according to MarketWatch Inc., a news provider owned by Private Equity Analyst publisher Dow Jones & Co. SailPoint's shares closed at $14.39 each on Dec. 18, 2017, above an offering price of $12 per share at its initial public offering.
SailPoint's IPO enabled Thoma Bravo to exit a portion of its investment after a little more than three years. The recent success of the IPO demonstrates public investors' eagerness to put money behind newly public companies after a drought of IPOs in recent years. But SailPoint, which has been public for only a few weeks as of press time, must prove it can continue to deliver the steady growth it generated behind the private veil.
The Austin, Texas, company provides identity-management software that helps companies guard against security breaches, as well as perform other security-related tasks such as ensuring compliance and managing passwords and access to data. As a result of the ever evolving risk of cyberattacks, SailPoint has a customer list that spans finance, health care and other sectors. Companies it has worked with include insurer Humana Inc., accounting firm PricewaterhouseCoopers LLP and loan provider SLM Corp., better known as Sallie Mae.
Seth Boro, a managing partner at Thoma Bravo, said the IPO was a part of the firm and company's plan since the private-equity manager first made a majority investment in SailPoint in 2014.
"Since we bought the business, they established themselves as the leader in this part of the identity market," said Mr. Boro, noting SailPoint's growth rate has accelerated since the firm took a stake the company. "It was always a part of the company's plans. This was a part of the natural evolution."
Following the IPO, Thoma Bravo continues to hold a majority stake in SailPoint.
The company has expanded as a portfolio company of the firm. SailPoint generated $132.4 million in revenue in 2016, up from the $95.4 million in revenue it recorded in 2015, according to a filing with the Securities and Exchange Commission.
The offering is Thoma Bravo's first software IPO, although the firm's team took other companies public under the umbrella of Thoma Cressey Bravo before one of that firm's co-founders spun out to form another fund in 2008.
Awareness of the cybersecurity space—which has been heightened in recent years by a number of data breaches and the resulting security concerns—also may have increased investor willingness to put capital into the space.
"Public investors are beginning to understand it's a huge area," Mr. Boro said. "It's become a huge threat where a lot of breaches have taken place because of identity issues."
Thoma Bravo has carved out a place for itself in the cybersecurity industry with investments in companies such as Bomgar Corp., a maker of software used to remotely access systems; and Blue Coat Systems Inc., the previous security company the firm exited. Thoma Bravo sold Blue Coat to Bain Capital for about $2.4 billion in 2015. The company later shelved plans to go public and was sold to cybersecurity company Symantec Corp. in 2016 in a deal that, when announced, was valued at about $4.65 billion.
Mr. Boro said Thoma Bravo originally came across SailPoint through its diligence on the cybersecurity industry's identity subsector. The firm since has made cyber a priority when investing in the software and technology spaces.
Mark McClain, SailPoint's chief executive, said he has seen an increased interest by shareholders in the identity-security market, as they sort through the broader security landscape.
SailPoint isn't alone in the space. Fellow identity-management company Okta Inc. also completed a successful IPO in 2017. The company's shares rose more than 39% in its first day of trading.
Additionally, Ping Identity Corp., which operates in the same space as SailPoint and Okta, was acquired by Vista Equity Partners in 2016. The company was on a path to the public markets before it was scooped up by the technology firm.
Don More, a managing director who focuses on the cybersecurity sector at JMP Securities, said identity is the "number one major cyber area" of interest at the moment.
"The biggest challenge for companies is that they are trying to put everything in the cloud," Mr. More said, adding that "all kinds of people" have access to that data and that identity management works as a mediator to protect information and the ability to access it.
Mr. More said the area in which SailPoint plays is of long-term interest because it helps restrict data to only people who are allowed to use it. He pointed to a number of niches within the cyber space, including fraud, identity as a service and cloud security, as areas attracting interest to the identity-security space.
Although SailPoint has had a warm welcome in the public arena, time will tell just how well the company performs in the spotlight. SailPoint has had continued growth as a private company, but investors will have to watch to see if it can repeat successes when under public pressure to deliver quarterly earnings growth.
Additionally, the company has its share of debt to service. SailPoint had pro forma debt of about $156 million as of Sept. 30. Mr. McClain said the company plans to use the proceeds from the IPO to pay down some of its debt. He added the road ahead includes becoming more active in Asia and Latin America and continuing expansion through mergers and acquisitions.
Thoma Bravo's decision to take SailPoint public doesn't mean the company is shying away from take-private deals. The firm recently agreed to acquire Barracuda Networks Inc., a publicly traded cloud-based data protection provider, in a transaction valued at $1.6 billion.
In the past few years, many private equity-backed companies have traded among sponsors or held so-called dual-track auctions in which investment banks help companies consider the possibility of going public while they also contemplate strategic buyers or private-equity suitors.
Much of the private-equity community tends to look to the public market as a shopping aisle, as opposed to a place where a company could perform well and yield healthy returns for private investors.
Nine private equity-backed companies made their public debuts in 2017 through Dec. 12, according to data provider Dealogic Ltd. The figure is slightly up from the seven IPOs of the same type for 2016, but down from 15 for 2015 and well below the 29 IPOs by such companies for 2010.
The nine private equity-backed IPOs that took place through mid-December 2017 make up a fraction of the 35 technology companies that went public across the board in that period.
Time will tell what type of return Thoma Bravo makes on SailPoint when it fully exits the company. Good performance for SailPoint not only would help yield a favorable return for public shareholders, but may add to the firm's willingness to take other software or cybersecurity companies public in the future.
Read on WSJ here.