On March 6, 2014, the San Francisco Business Times honored 40 emerging leaders under the age of 40 at an awards gala at AT&T Park. Thoma Bravo's managing partner Holden Spaht was among the 40 that were honored.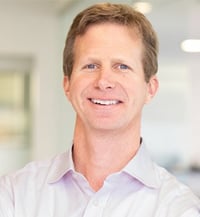 More about Holden Spaht:
What your company does: Thoma Bravo is a private equity firm focused primarily on acquisitions in the technology industry.
Hometown: Baton Rouge, La.
Education: A.B., Dartmouth College;Fulbright Scholar, University of Cologne, Germany; M.B.A., Harvard Business School.
First job: Investment banking analyst atMorgan Stanley in New York.
Word that best describes you: Southern.
Age: 39.
Years in current role: 3.
Role at your company: As a managing partner I am responsible for finding and executing new deals, monitoring and growing the portfolio as an active board member, and helping to manage our firm.
Best place to work outside of your office: Virgin Airlines flights.
Favorite escape: Wine country with my family.
Guilty pleasure: Going to two LSU football games every fall with a group of close friends.
Greatest professional accomplishment: Keeping the portfolio growing and out of loan covenant default in the 2008/09 economic cycle.
Stress relief: Playing sports (tennis, golf, basketball); working out.
Buzz word from your industry you hate the most: "It is what it is."
Favorite quote: "Education is an admirable thing, but it is well to remember from time to time that nothing that is worth knowing can be taught." — Oscar Wilde.
As a child, what did you want to be when you grew up: Sports commentator.
What does you mom (parental figure) brag most about you: That I am a good dad to my girls.
Describe yourself in less than 40 words: I have a genuine interest in other people and (usually) an intuitive understanding of them.
[Video]